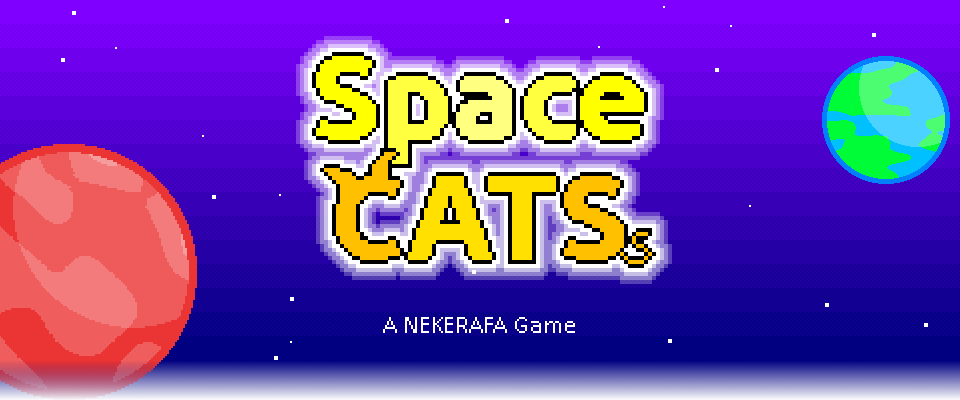 Space Cats
A downloadable game for Windows and Linux
Hey, listen!
Do you remember Galaga, Space Invaders or any other retro Shoot'em Up? If the answer is yes, you know more or less that this game is about. Space Cats is a 2D arcade Shoot'em Up game in a fantasy universe with anthropomorphics animals.
And... How is this game different from another one of the same genre? Well, in Space Cats, you don't only shoot spaceships, you can create your own levels and share them with anyone all over the world. Does it sounds good? I think so, but you should try it yourself.
Features
Sprites and sounds are like retro space arcade. All sprites and graphics are made by me, but if you want to use in your proyect or wherever you want, you can... but give your soul in exchange of.
Powerups and ships upgrades.
Posibility of create your own custom level.
Some other improvements that are in development.
Controls
asdw : Move the ship, navigate the menu
enter: Access the submenu, Continue in conversation
backspace: Return from the submenu
k: Shoot
---
Note: Game is currently in development, so I apologize for any bug, glitch or any problem you have. Put it in comments and I will fix it as soon as possible.
Install instructions
Windows 32bit executable is a complete installer, so you only have to download and install it.
Debian/Ubuntu executable requires LÖVE 0.10.2. Check LÖVE page before installing it.